From SICO 1214-... to SICO 2061 KS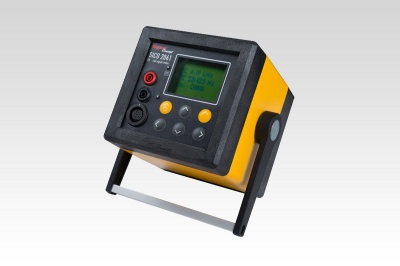 For almost 20 years we produced the tester SICO 1214-... with its huge range of subcategories for the maintenance of track circuits of almost all leading manufacturers. Well-known to the user were the grey cubes with the corresponding current loops. We grabbed the chance to revise the whole tester range and to unite the different track circuit types in one meter. Every tester comes with the permanent frequencies of the low frequency track circuits. The frequencies of more track circuit types can be ordered individually in modules, depending on the customer's needs. Also, we changed from grey to yellow, since the new bright colour of the Selective Multimeter SICO 2061 KS is better seen in the track. Furthermore, new functions facilitate the user's work. Thus, beside a well-arranged menu, there is the possibility to record and store measuring results in a scheduled period of intervalls and finally to transfer the results via the provided USB data cable to a PC.

We welcome you to ask for more information!